Year 2 have been exploring the artwork of Piet Mondrian and this week created their own collages. Well done Year 2 – they look fantastic on display!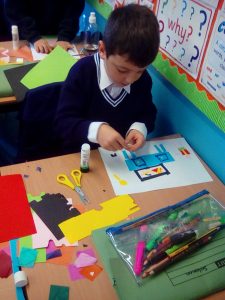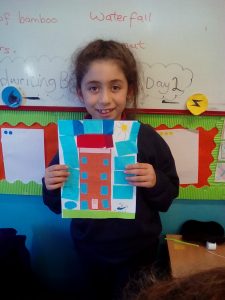 Kindergarten have also been enjoying their own 'free art'!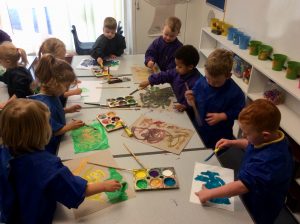 Year 3 have been looking at pointillism and have started creating their own autumn trees.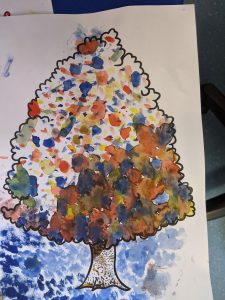 In Year 5, they have been beginning their study of modernism. This week they looked at the work of Marc Chagall, gave their critiques and began recreating their own.